Work

GUST OF ANGER - NATURAL HOSTILITY

(Mausoleum Rec,Corazong Rec)

songwriting, pre-production, co-producing

TRENDKILL METHOD - METHODISTORTION

(Reality Entertainment,KAP-KAN Rec)

songwriting, pre-production, producer

TRENDKILL METHOD - AGGECTIVE ARROUSAL

(Sonic Blast Media)

songwriting, pre-production ,producer

HOSTILE BREED - THE SECOND CUT

(IROND)

co-arrangments, pre-production, co-producing

HOSTILE BREED - УЗОРЫ ШРАМОВ,ЗАКОНЫ ВОЙНЫ

(IROND)

co-arrangments, pre-production, co-producing

ICON IN ME - HUMAN MUSEUM

(Massacre Rec)

co-arrangments, pre-production, co-producing

ICON IN ME - HEAD BREAK SOLUTION

(GOOMBA Music)

co-arrangments, pre-production, co-producing

HOSTILE BREED - ТРАВЛЯ

co-songwriting

MARA - Therapy for an empath

songwriting

MARA - Self.Destruct.Survive.Thrive!

songwriting
Available for:

Online lessons, Solo and band performances, Workshops & Clinics, Studio & Live sessions
Solo Career

---
I have started working as a solo pop artist in the beginning of 2015. The same year I have released my first single called "Chance" together with a music video (filmed by Pavel Trebuhin in Riga).
In 2017 I have participated in the Ukrainian X-FACTOR, where I managed to get in semi-final.
In 2018 I have been filming a music (with Elena Kiper as a producer,who previously worked with Russian super stars t.A.T.u. The official presentation it will happen in Moscow on November 14th 2018. Currently 9 songs are ready for an album, release of which is scheduled for 2019.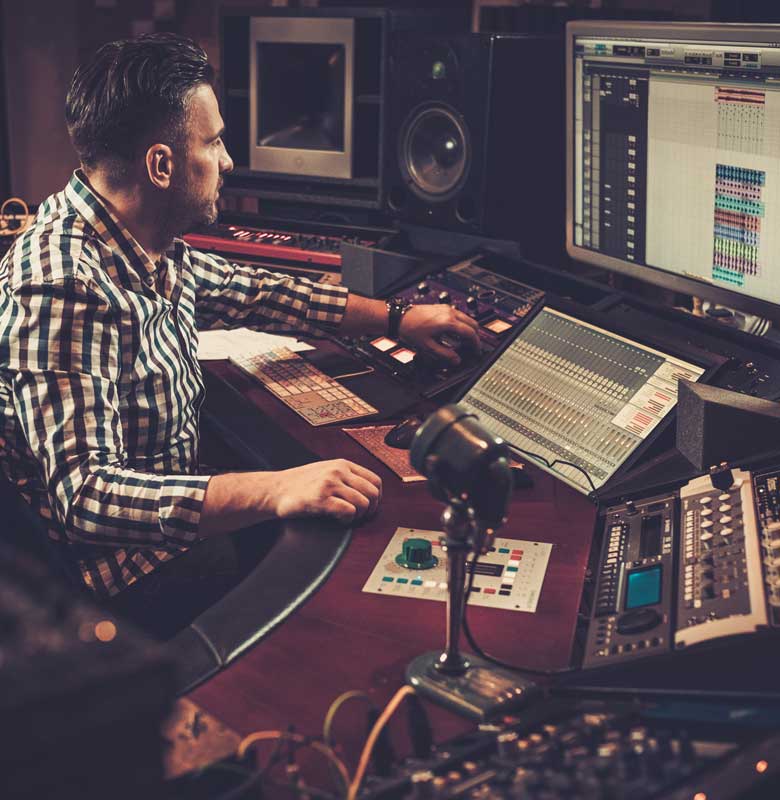 Gear

Caparison Dellinger HGS
Caparison TAT Dark Knight
Framus Camarillo Custom
Razorblade Custom
Peavey 5150 amp
BOGNER cabinet
YAMAHA CLP
YAMAHA Stage Custom Drums
Fokin pickups
HARD Guitar Workshop Custom
Brutal butterfly
KEMPER
As an artist I had an opportunity to work with a few of the world class producers like:


Daniel Bergstrand

(SOILWORK, BEHEMOTH, STUCK MOJO)


Jacob Hansen

(ABORTED,U.D.O,VOLBEAT)


Elena Kiper

(t.A.T.u,LOBODA)